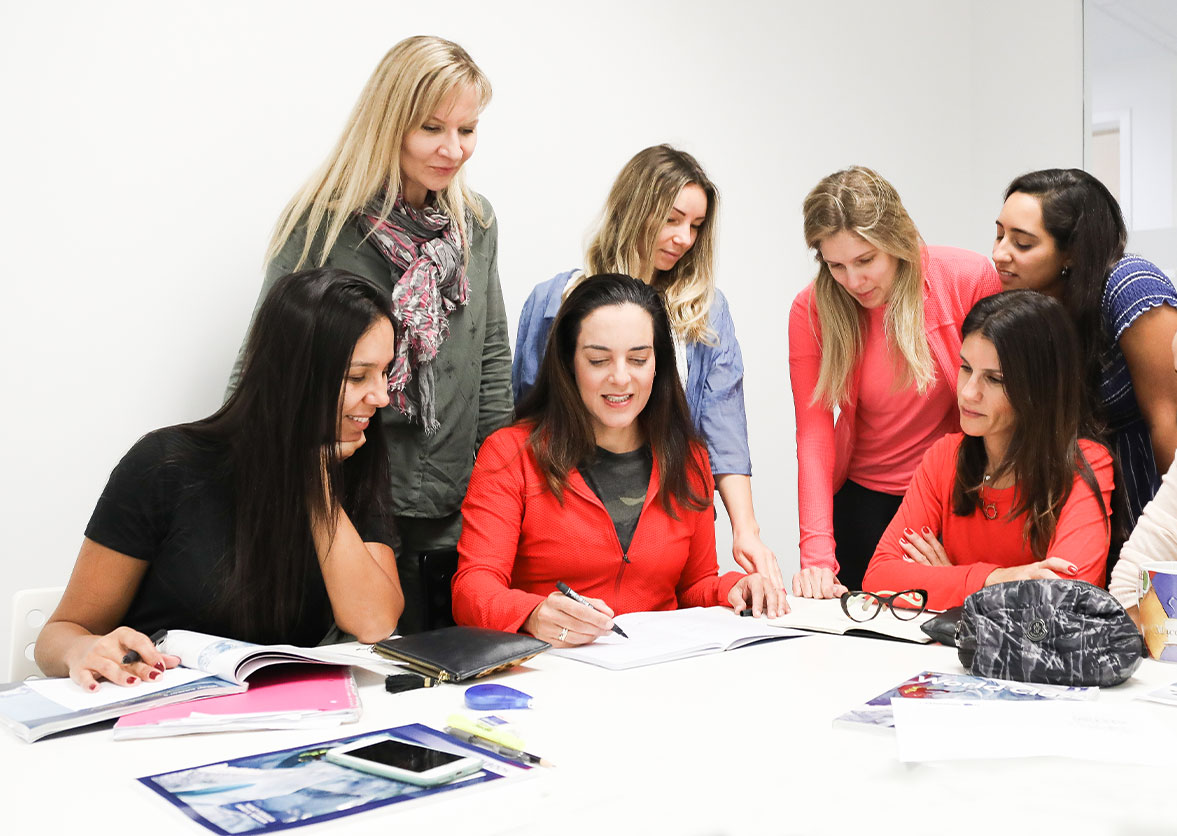 Semi-Intensive
English Course
Offered in Miami, Miami Beach, Aventura, Kendall, Orlando, Salt Lake City, and Washington DC
Our semi-intensive English Course, English Unlimited, uses an integrated approach and combines reading, writing, listening, speaking, and pronunciation in every class
The best choice for short term visitors (ESTA/Tourist)
Enroll for the course length that suits your visit
Study Monday to Thursday (15 hours per week)
Start any Monday
6 Levels of General English (beginner to advanced)
Additional TOEFL Prep Module + Pronunciation Module
Comprehensive placement test to determine level
Morning & evening availability
Accredited by CEA
LANGUAGE ON'S SEMI-INTENSIVE ENGLISH COURSE
#TurnYourLanguageOn
Our Classes
Language On's semi-intensive English Course is accredited by CEA. Our classes are small, focused, and taught by experienced and certified English teachers. Students can study for as little as one week or for the duration of their stay in the USA. Join us and meet students from around the world!
Learn English!
We have a six-level program (beginner to advanced), plus an optional TOEFL Prep module and a Pronunciation Module.
Students start can start any Monday and are placed in the level that best meets their needs after completing a comprehensive placement test on or before the first day of class.
How can I enroll?
Contact a Student Adviser to get started. We will help you select the best course for you and guide you through the application process.
Our Teaching Approach
Encourage robust communication in the classroom
Build and reinforce the fundamentals of the English Language on a daily basis.
Use an extensive range of interesting and relevant real-world themes
Promote practical language proficiency
Integrate the four language skills of speaking, listening, reading and writing in every lesson.
Help students learn English, not about English
Are you a morning or a evening student?
Don't worry, you can choose the schedule you want. We offer our intensive and semi-intensive English course in both the morning and the evening. What schedule is best for you? Contact us today to enroll.
How do I apply for an
F-1 Student Visa?
Our Intensive English course requires the F-1 Student Visa. To request a Student Visa, you will need to apply for admission to Language On, receive your Letter of Acceptance and I-20 via express courier and then apply for an F-1 Visa at the nearest embassy or consulate. Requesting the F-1 Student Visa is not a difficult process, but it must be done properly. Our student advisers are standing by to answer your questions.
How much does it cost?
Use our tuition calculator to get a free quote. When you are ready to enroll you can reserve your course for free or contact a Student Adviser for more help. Our Student Advisers will answer your questions, help you enroll and give you our best options.
Start today by getting a free quote.

Read what people are saying about us!