Business English Course
In Miami, Miami Beach, Orlando and Aventura.
Improve your English conversation, writing & comprehension skills in the business field. Nowadays almost everybody needs to speak English at work. Learn useful language techniques & common phrases to help you in your career!
Intensive format for students with F-1 Visa
Semi-Intensive format for students with Tourist Visa / ESTA
6 levels: Beginner to advanced
Ideal for business people & other professionals
Includes general & business English
Small classes & comfortable classrooms
Combines group & private lessons
Experienced & highly trained teachers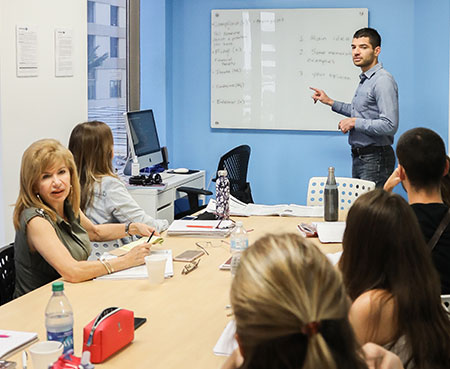 LANGUAGE ON'S BUSINESS ENGLISH COURSE
#TurnYourLanguageOn
Learn Business English quickly!
Our Business English Course combines our General English Course with private (one-to-one) Business English classes to help you develop fluency & accuracy in both General & Business English.
Our Classes
Group English instruction in the mornings to improve general English skills plus flexible, highly personalized private Business English lessons in the afternoons, evenings or even on the weekends according to your schedule. #TurnYourLanguageOn

How can I enroll?
Contact a Student Adviser to get started. We will help you select the best course for you and guide you through the application process.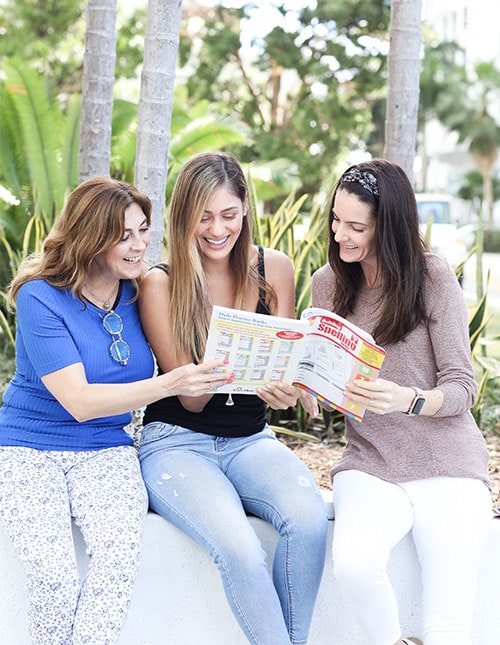 Our Teaching Approach

Encourage robust communication in the classroom
Build and reinforce the fundamentals of the English language on a daily basis
Use an extensive range of interesting and relevant real-world themes
Promote practical language proficiency
Integrate the four language skills of speaking, listening, reading and writing in every lesson
Help students learn English, not about English
How much does it cost?
Use the price calculator to get an instant quote and reserve your course for free. Or, contact us and tell us how long you want to study and when you want to start. Our Student Advisers will answer your questions, help you enroll, and give you our best options. Start today by getting a free quote.
Where can I stay?
Immerse yourself in English. Choose to stay with a family in a homestay or in an apartment with other students from around the world. Language On's Student Advisers can help find a family or book an apartment. Contact us and we will be happy to help you.
Instruction for the private Business English lesson component of this program is provided by Premium Languages, the private tutorial, foreign language, and test preparation partner of Language On. Courses provided by Premium Languages are not accredited by CEA and do not qualify for F-1 (student) visas.